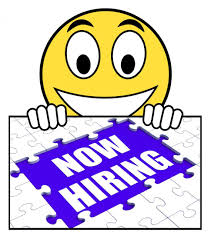 We are Hiring
TRAINEE BOOKKEEPER
Killorglin Office
Peevers Slye Cotter, Accountants and Advisors, seek a candidate who would like to join their bookkeeping department as a trainee on their bookkeeping program. This program is to assist students who have recently completed or are currently studying an Accounting Technician Course to gain the relevant bookkeeping work experience that they need.
The successful candidate will work closely with our bookkeeping team and will gain experience in the following areas:
Bank reconciliations
Debtors and Creditors Ledgers
All aspects of ROS (Revenue on-line System)
Value Added Tax
Payroll
Subcontractors
Requirements
Successfully completed an Accounting Technician course, currently attending night classes in this area or would commit to undertaking study and would like to work during the day.
Working knowledge of computer programs including Microsoft office.
Self-motivated with good initiative.
Excellent people and communication skills.
Ability to work in a team environment.
Closing date for application is Friday 23rd March 2018
Please send application to dflynn@psc.ie
Or
Deborah Flynn, Peevers Slye Cotter, Beech Tree House,
Market Street, Killorglin, Co Kerry