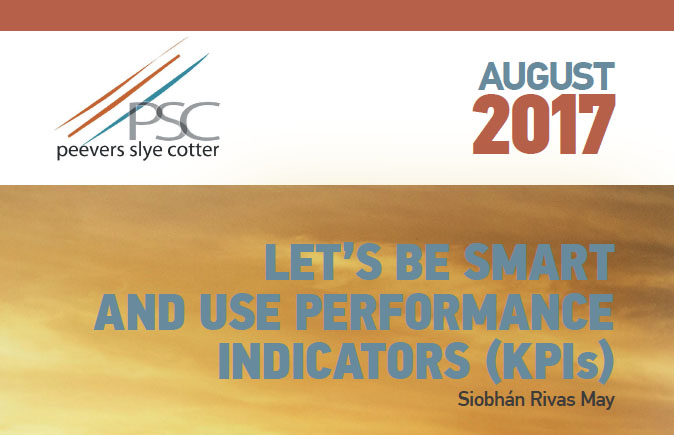 PSC Magazine
Welcome to the latest edition of our newsletter. The summer is in full swing and with many people either heading off on holidays or just coming back from one, now is the time where there is new fresh energy and what better way to channel this than reviewing your business.
With this in mind, in this newsletter, Siobhán Rivas May, Director of Auditing, has written an article on setting targets and using KPIs to measure these targets.
Then from a personal view point, Eoin O'Neill and Bairbre Dowling, experts in financial planning, have written an article on Co-habiting couples and the inheritance tax nightmare.
There are other interesting articles on areas such as how to hone your skills as an inspiring leader and tips for preventing your mobile charges roaming out of control.
As always, the team here at Peevers Slye Cotter are always here at hand to answer any of your queries or concerns. For any readers that are not clients of the practice, please feel free to call us or drop into us for a free consultation or email us at info@psc.ie
We hope you find the contents of this newsletter of interest and benefit to you and would appreciate any feedback you may have
Positive thought for this Newsletter: "A negative mind will never give you a positive life"
Positive thoughts for you and your business.