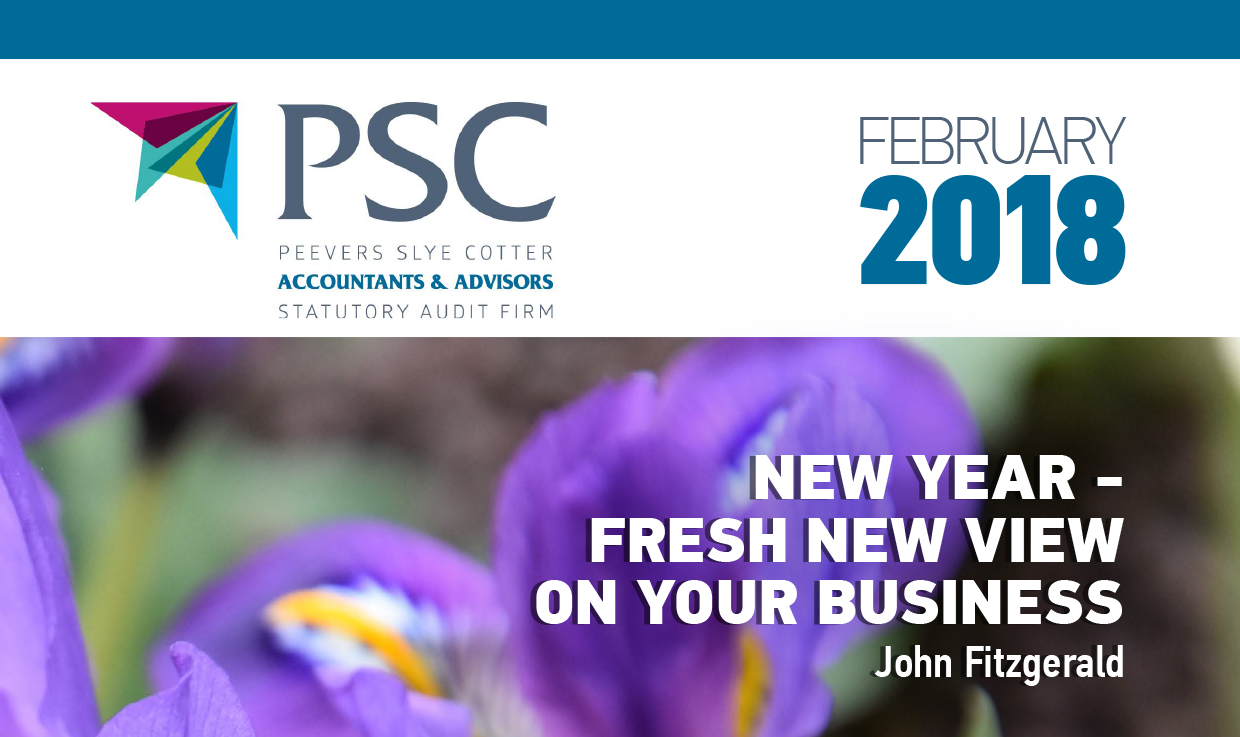 February edition of our bi-monthly newsletter
Welcome to the February edition of our bi-monthly newsletter.
We would like to take this opportunity to wish you and yours a very Happy New Year and hope that it will be a very good year for you. A new year is always a great time to review what happened last year, what worked well, what didn't work well and what needs to happen going forward.
As always there are interesting articles in this edition. John Fitzgerald, our Audit Senior in the Killorglin office has written an article on "New Year – A Fresh New View On Your Business". This highlights a lot of interesting points including who to contact should you want to follow through with some of the ideas. Eoin and Bairbre, from PSC Financial Planning have written an article on "Planning for Retirement" which links in perfectly with setting goals for your future. You are never too young to start planning for your retirement and now that we are living longer, and the pension age is increasing, it's time to consider it.
As always, the team here at PSC are always here should you have any questions or queries, whether you are a business start-up or a well-established business, we are happy to assist. If you are reading this and you are not already a client or know someone who is looking for an accountant who will listen to their needs and deliver a good service, then please call Siobhán 066 7126333 or email her srivasmay@psc.ie where she will set up an initial free consultation with no strings attached.
We hope you find the contents of this newsletter of interest and benefit to you and would appreciate any feedback you may have.
Positive thought for this Newsletter: "Focus on being productive instead of being busy".
From all the team at PSC Accountants and Advisors.